include("../includes/nav_main.inc"); ?>


The Land Rover Burghley Horse Trials - Burghley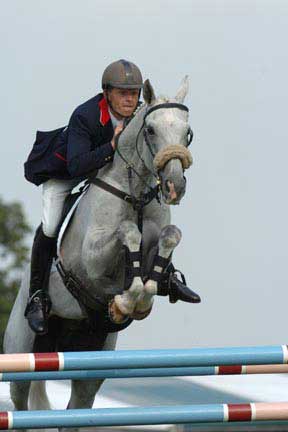 Set in the grounds of Burghley House, one of England's greatest stately homes, in association with Burghley Horse Trials we offer exclusive entertaining facilities at its prime location adjacent to the Member's Lawn.
The glass fronted marquee, complete with private gardens offers superb views of Burghley House and is a short stroll from the famous "shopping mall" where over 300 top quality outlets are comfortably arranged over three wide avenues with shops ranging from London's Bond Street to local jewellers and country tailors, the Burghley shopping experience has something for everyone.
The three disciplines combined to form the 3-day event have always been designed to be a complete test of the horse and rider. Thursday and Friday are the Dressage days, which test the training of the horse. The winning combination will demonstrate harmony between the horse and rider. Headset tickets are included in the package each day for live commentary and this facility helps to bring to life the whole Burghley experience.
Saturday offers the thrill of the Cross Country and is the most exciting phase of the whole competition, specifically designed to test the courage and athleticism of the horse as well as the control and accuracy of the rider.
On the final day, Sunday the Show jumping is the most crucial phase for most riders. The atmosphere in the arena during Show jumping is electrified by the pace, elegance and skill of horse and rider competing for that all important first prize!

The package includes:
Entrance badges and car parking - ( 1 pass per 2 guests)
Wallets containing itineraries and directions
Morning coffee and bacon rolls on arrival
Pimms reception
Three course luncheon
Complimentary bar throughout the day - Beer, Wine and Soft Drinks
Afternoon tea
Dedicated toilet facilities
Grandstand seats on all days
The services of an experienced event management team
Closed circuit television
Commissionaire
Floral Décor
Company signboards are available to exclusive groups
Souvenir programmes and papers

Package Price

The hospitality complex offers private facilities for groups of 30 or more; Individual for groups of 8 to 12 and individual bookings are accepted on the club tables in the VIP restaurant.

Prices from £99 + vat per person - please enquire for further details.
To make a booking enquiry please click on the corresponding image below or call: