The Henley Royal Regatta - enjoy corporate business hospitality and entertainment packages on this beautiful stretch of the river Thames. Champagne, luncheon and a River cruise with Bucks Fizz.



include("../includes/nav_main.inc"); ?>




Skandia Cowes Week



The Grand Harbour Hotel



Set within the shadows of the Southampton's medieval walls, the Grand Harbour Hotel offers two inviting restaurants, a superb Leisure Club and a relaxed, easy-going atmosphere. This luxury 5 star hotel offers a perfect base for your visit to Cowes week with your guests.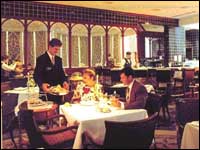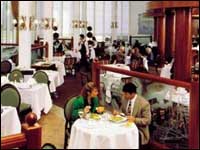 The Boats



All boats are modern Sunseeker Powerboats built, maintained and equipped to the highest standards. Sunseeker International, based in Poole, are world leaders in the production of planing craft. The superior build quality is evident from the moment you step aboard and provides sea handling capabilities that are second to none.



Sailing Boats





Oyster 48



The Oyster Lightwave 48 is an 'ultrafast cruiser', designed by Carl Schumacher, who has combined comfortable live-aboard accommodation with exceptional sailing performance. Available for racing, cruising and corporate charter, the Oyster 48 is the perfect choice for any type of sailing, and her skipper and crew will ensure your charter is a successful and enjoyable one!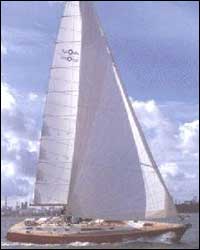 Provenance



This 100 ft Luxury Ketch offers a tremendous opportunity to entrtain your clients in style at Cowes week.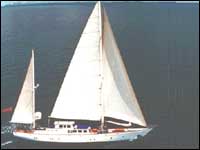 Power Boats





Predator 56



The stylish Predator 56 combines stunning performance with Sunseekers legendary ability to provide supreme comfort. On deck her enourmous open cockpit has comfortable seating for eight and the aft seat can easily be extended to form a comfortable sun lounger.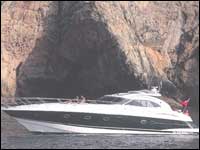 Superhawk 48



Sophisticated engineering and high technology construction make the Superhawk 48 the ultimate high performance craft. With three engines aboard she is capable of staggering top speeds. Her smaller beam makes for the higher speeds but she still provides comfortable seating for six and a full size sun lounger. Licenced to carry 10 persons plus two crew.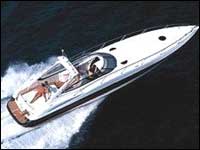 Camargue 47



The particularly sociable Camargue 47 can take your party at high speed wherever you want to go. She provides spacious accomodation includes a full size sunlounger, seating for eight around the cockpit table and a further four at the helm station. This elegant cruiser offers everything you need for a luxurious day. Licenced to carry 12 persons plus two crew.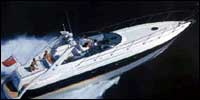 Hospitality Package
"Diamond Package"
5 star Hotel Reception at the Grand Harbour Hotel
Danish pastries and coffee on arrival
Start line views
Champagne reception while watching the starts
Luxury Power or Sailing boats
Qualified skipper and crew
VIP hostess service on each boat
High quality luncheon (buffet style for sailing; restaurant facility for power boats)
Fine wines and bar service with luncheon
All fuel, moorings and insurance
Unlimited soft drinks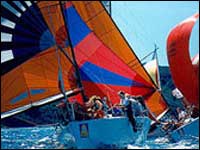 Additional Hospitality


(for Friday only)
Evening meal with wines in Grand Harbour Hotel
Firework display at Cowes, viewed from the water at anchor
Champagne serived with the firework display
Luxury overnight accomodation in the 5 star Grand Harbour Hotel
For dates prices and availability please e-mail us, fill in the on-line booking form or call us on 01638 666660
To make a booking enquiry please click the corresponding image below or call: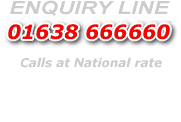 include("../includes/footer.php"); ?>