British Superbike Championship

OFFICIAL HOSPITALITY PACKAGE

We have an excellent facility for your entertaining at the Superbikes at Silverstone.

Brooklands Executive Suite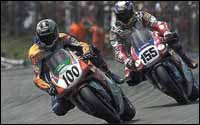 Close overtaking is guaranteed in this thrilling championship. Marvel at the daring and courage of the world's best riders, and cheer on the British wild cards who always do well.
Based in our Brooklands Executive Suite you will have a fabulous view of the Stadium Complex of the circuit. Enjoy panoramic views of Bridge, Priory, Brooklands, Luffield and Woodcote corners from the suite or the adjoining balcony.
Your hospitality package will include:
Entrance tickets and VIP Car Parking (one pass per two guests)

VIP Wallet containing tickets and event information

Official event programme

Morning coffee and selection of filled rolls

Two course luncheon

Afternoon tea and cakes

Complimentary bar, serving wine, bitter, lagers & soft drinks

Tea, coffee, fruit juice and biscuits served all day

Hosts from the Silverstone Hospitality team present to ensure your day runs smoothly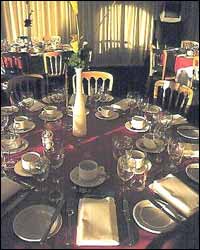 World Superbike Championship

OFFICIAL HOSPITALITY PACKAGE
Brooklands Executive Suite

Your hospitality package will include:
VIP Hospitality tickets

Exclusive car parking (one pass per two guests)

Paddock and Pit Lane passes

Official event programme

Official event souvenirs

Breakfast on arrival with tea, coffee and fruit juice

Buffet luncheon menu including hot dish of the day, salad bar and choice of desserts

Tea with cakes

Complimentary bar with wines, beers and soft drinks

Tea, coffee, fruit juice and biscuits served all day

Hosts from the Silverstone hospitality team present to ensure your day runs smoothly

Special Guest appearance - Carl Foggarty, Team Owner, Foggy PETRONAS Racing