Motor racing corporate business hospitality. Enjoy the thrills of motor racing's F1 UK highlight of the year, the British Grand Prix, Silverstone. Many hospitality packages available.



include("../../includes/nav_main.inc"); ?>



CINZANO BRITISH MOTORCYCLE GRAND PRIX

BRITISH SUPERBIKE CHAMPIONSHIP FINAL


Donington Park



Donington Park offers a wide range of World-class events including the British Motorcycle Grand Prix, Superbikes, British Touring Cars and American Le Mans Sports Cars offering varied and unrivalled opportunities for your business to be linked with the glamorous adrenaline-fuelled world of motor racing.


American Le Mans Sportscar Series



The legend of Le Mans style racing comes to Donington. Why cross the Channel when the best endurance racing can be experienced right in the middle of the UK.

This meeting is the only one of its type in the UK and represents a fabulous opportunity to see and hear the roar of Audi, Porsche, BMW and Chrysler models in action. The event takes the form of a two and three-quarter hour race and has the added drama of pit stops. As well as top manufacturers, the series attracts big name drivers battling to take the chequered flag.



Powertour



Powertour delivers value-added excitement: Six championships, run over 13 events with up to eight races and off-track entertainment. Central to the event is the opportunity for you to meet the teams and drivers. As corporate guests you will have an 'access all areas' pass enabling you to take part in Paddock and pit lane walkabouts and autograph sessions. Powertour offers British Formula 3, British GT Championships, the TVR Tuscan Challenge, the Porsche Cup, Formula Ford Zetec Championship and the Ford Fiesta Zetec Championship.



British Motorcycle Grand Prix



The British Motorcycle grand Prix offers the opportunity to witness the skill, style and speed of riders on 190bhp motorcycles accelerating from 0-60mph in the blink of an eye and reaching top speeds of more than 200mph.

The traditional allure of Grand prix racing is ever present. Glamour, sex appeal, fanatical supporters, roaring engines and close racing combine to make an intoxicating cocktail. Booking hospitality at Donington enables you and your customers to get closer to the 'grand prix' experience than at any other UK venue. Be a part of the event and reserve your places now.



British Touring Car Championship



Imagine your everyday car has been lowered, fitted with a highly tuned engine, had the interior ripped out and then thrown around a Grand Prix circuit and you are pretty close to the concept of British Touring Cars. The Championship offers the chance for the major manufacturers to prove their supremacy on the racetrack - and the competition is fierce. Bumper to bumper racing is the order of the day, with contact between the duelling drivers an accepted element of race tactics. Extra entertainment is provided by a packed programme including Renault Clio racing, plus Lotus Elise action and Formula Renault single seater duelling.



British Superbike Championship



The British Superbike Championship is regarded as the most closely fought domestic motorcycle series of them all. The action is hot as the UK's elite riders battle for the prestigious crown aboard machines from the world's leading manufacturers including Ducati, Suzuki, Kawasaki and Yamaha. Immerse yourself in Donington Park's unique race day excitement by taking advantage of your exclusive access to the Paddock area. Based at the centre of the circuit, you have the opportunity to get close up to the race bikes and personalities that make British Superbikes an action packed power-thriller series.

Donington Park is hosting the opening and final rounds of the Championship which gives your business the perfect opportunity to rev up your corporate entertainment.



F3000 & FIA Sportscars



Only a step away from Formula One, F3000 has all the high-powered excitement of Grand Prix racing. Three litre engines power cars to 160mph providing a real test of driver ability and spectacular entertainment for you and your guests.

Because F3000 is 'first cousin' to F1, many ambitious drivers compete in the series before they make the step up to the top level. So why not get ahead of the pack and be able to say you saw the next Michael Schumacher at Donington first?

FIA Sportscars enables some of the world's most desirable machines to be driven as they were intended - fast. Ferrari and porsche scream around the track in the two hour plus event. Driver changes and pit stops add to the excitement and drama. As corporate guests you will have access to one of the most lusted after paddock areas of the year - which would you choose, the roadgoing version of the Ferrari or the Porsche?


Hospitality at Donington Park



The first class hospitality facilities at Donington Park ensure your business gets the most out of a corporate day.

Many organisations ranging from blue chip companies to small businesses are already taking advantage of the benefits that Donington Park offers.

Official caterers FMc offer your guests a range of menus to suit all tastes and budgets from buffet services to sit down dining.



Typical Hospitality Package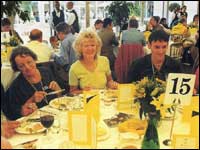 Privileged parking
Admission ticket
Souvenir programme
Pit Lane Walk*
Luxury buffet lunch with wines
Complimentary bar
Afternoon tea
Excellent balcony or terrace viewing
Circuit TV in facility
Waitress service
Security
Documentation

*Cinzano British Motor Cycle Grand Prix
Sample Menu
APPETISER

A Selection of Canapes and Cocktail Hors d'oeuvre




MAIN

Poached and Dressed Salmon with Beet root Tartlet
Roast Fillet of Beef Nicoise with soured cream dressing
Chicken and Lobster Mayonnaise
Sweet and Sour Noodle Salad
Mixed Leaf Salad
Potato Mayonnaise
Spicy Rice Salad
Tomato & Mozzarella Salad with Basil Vinaigrette
Assorted Bread Rolls and Butter




A SELECTION OF COLD DESERTS WITH CREAM


BRITISH CHEESE SELECTION WITH BISCUITS, GRAPES AND CELERY


COFFEE AND PETIT FOURS


Event diary and Prices to be confirmed soon.

Other days at Donington include the 750 Motor Club Car Championships, BRSCC Car Championships, Historic Sports Car Championships, H & H classic Auctions Historic Race Weekend, New Era Motorcycles, Aston Martin Owners Club Raceday and Trucks and Fireworks in November.
Packages available from £199 plus VAT per person.......

minimum booking 2 people and upwards.
please check our event calendar for all other dates .......click here




To make a booking enquiry please click on the corresponding image below or call: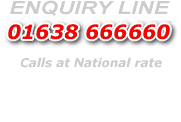 include("../../includes/footer.php"); ?>